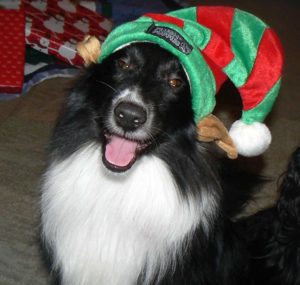 Wrap-up your holiday shopping at smile.amazon.com/ch/01-0652195 and Amazon donates to Indiana Sheltie Rescue Inc.
INDIANA SHELTIE RESCUE, INC.
is a 501(c)(3) non-profit corporation consisting of a small group of volunteers who have come together to help homeless shelties. We are always looking for additional volunteers, and capable and loving foster homes to offer a temporary safe haven to Shetland Sheepdogs. Our shelties make their way into our program as owner surrenders, shelter dogs, or are found as strays by caring individuals. For more information about our organization, please
click here
.
How Indiana Sheltie Rescue Inc. Works
We do not have a shelter facility. The dogs are all in private foster homes. Primarily adoptions are arranged by the applicant completing an adoption application which can be found on this website. After we receive and review the application the applicant will be contacted to arrange a home visit. Please be aware that due to geographical location we may not be able to process all applications. For the most part we only are able to work within Indiana and there are parts of Indiana we do not have a volunteer near enough to in order to arrange a home visit. Following the home visit and approval of the application arrangements will be made for the applicant to meet the sheltie(s) that may be appropriate for them to adopt. Some of the shelties may be located closer to the applicant than others. Sometimes we have some of the shelties at public events for an interested person to meet prior to making an application but otherwise we do not ask foster homes to host people in their homes that have not completed the adoption application process. No applicant is obligated to adopt by placing an application but it is the primary way we and most rescue groups arrange adoptions.