Please print the above adoption application and fill it out. Then email back to ipdtcotton@yahoo.com
Available Shelties:
Jethro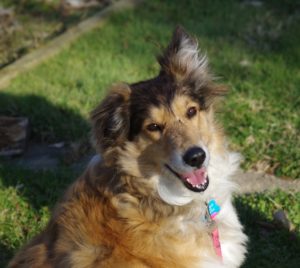 Jethro is a 4 year, sable and white, neutered male who is 20" tall and weighs 58 lbs. He was given up because both of the senior adults in the household are encountering medical problems and didn't feel they could care for him appropriately during their treatment. Jethro is a sheltie mix but our guess is that the other breed could be collie.
Jethro is a sociable boy who enjoys taking walks and going for rides in the car. He is good with cats and generally with other dogs in his foster home. However, sometimes Jethro squabbles with dogs that have strong personalities. Thus, he is looking for a home with easy going dogs or where he is the only dog. Jethro enjoys meeting people and likes all ages. He will be an enjoyable companion and addition to the right home.
Jethro's foster home is in south central Indiana.

Rudy
This is Rudy. He came to us from a shelter where he had arrived as a stray. He has a buy black male sheltie thoughtto be about five years old. He weighs 29 pounds and is all up-to-date on his medical care. He is rather out going for a sheltie and is drawn to people. He will require an adoptive home that has a fenced in yard. He has not been evaluated with children or with cats.

CoCo
This is Coco. He has an nine-year-old sable and white sheltie. He is about 18 inches tall and weighs 30 pounds. Coco is a very pleasant dog to live with and very cooperative. He gets along with other dogs but when he first meets them he is not real smooth. Coco is in good health and will make a lovely sheltie companion.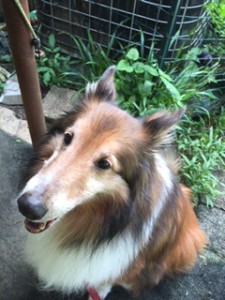 Buddy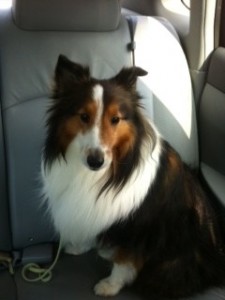 This is Buddy who is a handsome mahogany sable. He is nine years old and is a male sheltie . In his foster home Buddy is the typical sheltie -a little neurotic , a little bit of separation anxiety , but overall well behaved and quite charming . He is 15 inches tall and about 30 lbs . Buddy must have a fence so he can exercise and be kept safe.