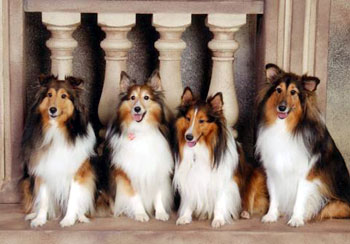 If you love Shelties and would like to join us in their rescue, here are just some of the ways you can help:
Foster a Sheltie in your home (click here for more information about fostering)
Pick-up or transport a Sheltie
Make pre-adoption home visits
Check local shelters for Shelties and establish a trusting relationship with shelter personnel
Identify a Sheltie as a purebred
Fundraising – create or suggest items to offer for sale on our website, help with marketing, etc.
Spread the word – publicity make our program grow. Pass out our pamphlets to animal hospitals, groomers, and shelters in your area.
Help with events listed on our "Upcoming Events" page.
To find out more about volunteering, complete the Volunteer Questionnaire or Contact Us. We will be happy to discuss our program and the various volunteer opportunities with you.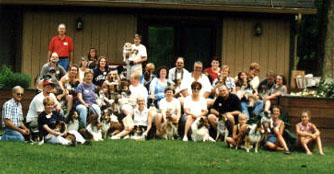 2001 Indiana Sheltie Rescue Picnic Group Photo