| | |
| --- | --- |
| | Indiana Sheltie Rescue, Inc. is a 501(c)(3) non-profit corporation. Donations are gratefully accepted and are tax deductible to the extent allowed by law. |
HELPING HEARTS CLUB!
The mission statement of Indiana Sheltie Rescue is "Mending Broken Hearts." We take in homeless Shetland Sheepdogs, with the ultimate goal of finding each one of them a loving permanent home. But we never turn any dog away; and we realize that some of them, due to advanced age or health problems, may never leave our program. Thanks to our dedicated group of caregivers, these long- term fosters will be happy and healthy for the rest of their lives, even if they are never adopted.
Our foster homes provide "helping hands" by housing, feeding, grooming, and giving medical care to each of these dogs. Now there is a new way for those of you who would love to help our shelties but can't foster or adopt any of them right now to participate in their care by becoming a member of our "Helping Hearts Club." This program gives you the opportunity to sponsor one of the dogs in long-term foster care by pledging a monthly amount to be used for medical care for that dog. The suggested amount of support is anywhere from $10 to $25 per month. Our Helping Hearts Club members will be listed on our website, and we will send you a picture of your chosen sheltie and keep you updated throughout the year on his or her life. You will also receive a booklet of monthly payment slips to send in if you chose to pay by check. You may stop your pledge at any time, and your pledge will end automatically if the dog is adopted.
The dogs below have been identified as "long-term fosters" due to age or health. Click on each picture to read their stories. When you find one that especially tugs at your heart, just click on the link at the bottom of the page, and your sponsorship can begin.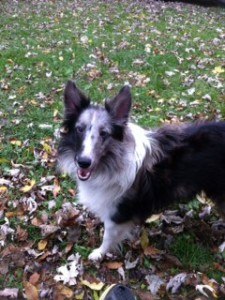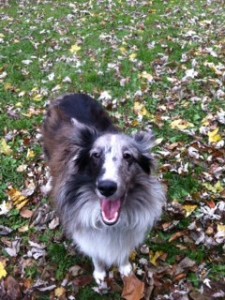 Rosie has a spinal cord that is degenerating.  She was born in December of 2013 so she just turned 1 year old.    Due to her spinal cord issue we are told that at some point she will not be able to walk.  Her condition is untreatable because of this we feel she is not adoptable.
Lola is a tiny little Sheltie at about 7 lbs.  She was seized from her owners when they were arrested and later she was signed over to animal control along with three other Shelties.   Lola has never been properly socialized and due to her background we feel she may also have been abused.   She is very shy and difficult to adjust to new people.  Due to the lack of socialization and her poor tempermant Lola is not adoptable.  She will be cared for by an ISR volunteer as a permanent foster for the remainder of her life.  She is estimated to be about three years old.  Lola will never be abused again and she will get proper medical care and attention as well as unconditional love from her foster family.  You may help with Lola's care by donating to ISR.   Your donations make it possible for dogs like Lola to be taken care of.